2020 has impacted us all. When the COVID-19 pandemic caused the world to pause, the Brain Injury Association of New York State pivoted without hesitation to continue to offer the programs and services that New York's brain injury community counts on us for, as well as to increase our supports and offerings. We are thankful that we were able to be there.
We are also thankful for you – for your support for the Brain Injury Association of New York State and our mission.
"I have witnessed firsthand the fine work of the Brain Injury Association of New York State and ask for your support to ensure that the services continue to support survivors, family members and caregivers through this lifelong journey. You are not alone. Pleases donate today and contact them tomorrow to find out how they can help you." Mauricio Blandino, Chair, BIANYS New York City Chapter and Brain Injury Survivor
Please help us continue to support brain injury survivors like Mauricio and support our Annual Appeal.
Thanks to the generosity of Gregory Sheindlin and the Sheindlin Law Firm, gifts made to the 2020 Annual Appeal will be matched up to $5,000. Your gift today could double its impact!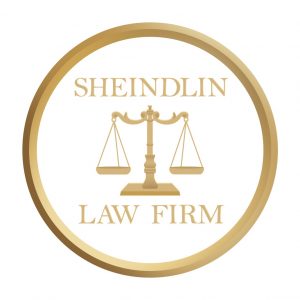 The Sheindlin Law Firm is proud to support the Brain Injury Association of  New York State. Visit www.sheindlinelaw.com for more information.
Click here for a printable donation form. Please complete and return to:
BIANYS 2020 Annual Appeal
4 Pine West Plaza; Suite 402
Albany, NY 12205
Thank you for your continued support.