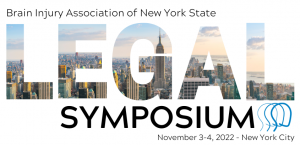 The Brain Injury Association of New York State will be hosting their Legal Symposium, on November 3-4 in New York City. Hosted at Jay Suites and The Manhattan Penthouse, this event is open to plaintiff attorneys. Whether learning about neuro-litigation and traumatic brain injury or seasoned professionals this event will provide focused education and opportunities, as well as networking.
---
Please note that all attendees must attest to being a plaintiff attorney and follow BIANYS' current COVID policies.
Affidavit may be downloaded here and COVID policies can be reviewed here.
---
CLE credit for attending this Symposium will be available and provided by Empire Justice Center.  Empire Justice Center has been certified by the New York State Continuing Legal Education Board as an accredited provider of continuing legal education in the State of New York.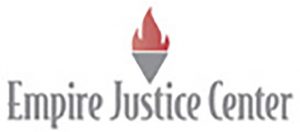 ---
Day 1: 9am-4pm, Jay Suites, 515 Madison Avenue, 10th Floor
Malekpour & Ball Litigation Strategy will host a day-long program on utilizing focus groups for case assessments and jury selection. Learn more about Malekpour & Ball.
Day 2: 8am-4:15pm, The Manhattan Penthouse, 80 Fifth Avenue
The second day of the Legal Symposium will provide a wide range of sessions presented by legal professionals and attorneys.
Learn more about sessions and speakers.
Sponsorship opportunities are available.
Registration is $400 for members of the Brain Injury Association of New York State and $475 for non-members.
This event is open to plaintiff attorneys and this affidavit must be completed to attend.
BIANYS' COVID policies must be observed by all attendees.
Financial Hardship Policy is available upon request.