BIANYS is excited to partner with NYSDOH to present Commissioner's Medical Grand Rounds Heads Up, New York on Concussion in Youth.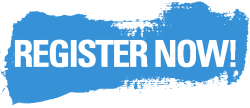 Wednesday, November 15, 2017
8:00 – 10:00 am
Albany Medical Center – Huyck Auditorium
47 New Scotland Ave, Albany, NY 12208
About the Presentation:
This presentation will inform clinicians about mild traumatic brain injury in children and young
adults and discuss the new Berlin Guidelines, the latest diagnosis and treatment evidence-based
practices. Presenters will discuss accurate diagnosis, incidence, treatment, referral and
educational resources, and ways to help manage patients' return to learning, school and sports.
Understanding the physicians' role in concussion management under the NYS Concussion
Management Act will also be highlighted.
Download the PDF for more information or Register Now.