The Brain Injury Association of New York State is proud to announce the return of our 11th Annual Journey of Hope Gala on November 8, 2018 at the Manhattan Penthouse in New York City.
Please join us and our 2018 Honorary Chair Dr. Emerald Lin for the evening of celebration and recognition of individuals who have made significant advances in the field of brain injury. Cocktails, music, and awards make this a night to remember!
This year's distinguished honorees will be recognized with the following awards: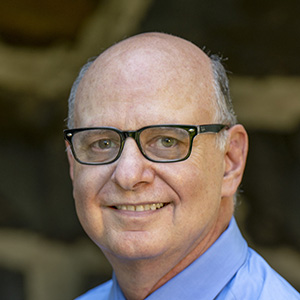 Victory Award
Dr. Thomas Mayer
Dr. Thomas Mayer chose the field of rehabilitation in college, and began working with people with brain injuries in graduate school. After receiving a Master's Degree in Rehabilitation Counseling from Wright State University in Dayton, Ohio, he went on to earn his Doctorate in Clinical Psychology from Wright State's School of Professional Psychology in 1982. Those were early years in the field of Neuropsychology, when not many psychologists received this specialized training – or were even aware of the emerging field. While in graduate school, Dr. Mayer had the good fortune of being offered doctoral courses in Neuropsychology and of apprenticing himself to a military Neuropsychologist at the Wright Patterson Air Force Base Medical Center, Dr. William Arnold. Due to this unique background, Dr. Mayer secured a prized post-doctoral internship at NYU's Rusk Institute in New York City. There he was influenced by leaders in the field, including doctors Leonard Diller, Yehuda Ben Yishay and Roselynn Sherr.
Dr. Mayer has held only three positions in his career, all working with people with brain injuries. In each setting, he was tasked with designing and implementing new TBI programs from scratch. The first two were outpatient rehabilitation units: The International Center for the Disabled in Manhattan, and New Medico Services in Great Neck, Long Island. Currently, he is coordinator of a 25-bed acute care traumatic brain injury rehabilitation unit at Kingsbrook Jewish Medical Center in Brooklyn where he was hired in 1994 to design and start this new unit.
Dr. Mayer's involvement with the Brain Injury Association of New York State started in the mid-1980s. He regularly attended policy meetings with BIANYS and the New York State Department of Health that eventually resulted in the New York State Medicaid Waiver Program. Along with Judy Avner, Marie Cavallo, and Paul Berger-Gross, he developed a fact sheet on services available to people with TBI in New York State. He has worked closely with Jan Wollney, the inspiring and dedicated FACTS Coordinator who serves the Brooklyn area. For many years they have co-sponsored a children's event at Kingsbrook where 3rd graders from local schools are taught safety at home, at school and on the streets, and sent home with new helmets and delicious treats.
Over the years at Kingsbrook, Dr. Mayer's role as teacher and mentor to young Neuropsychologists has been important to him. He initiated and developed internships and externships for Neuropsychology students and is proud to say that many of those he has trained work in major hospitals in New York and throughout the country. Dr. Mayer's research interests have been with multicultural issues, safety in working with cognitively impaired individuals, and in Parkinson's disease.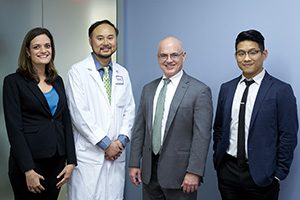 Corporate Citizen Award
Rusk Rehabilitation at NYU Langone Health
Rusk Rehabilitation has been ranked #1 in rehabilitation care in New York and among the top ten in the country since 1989, when U.S. News and World Report introduced its annual "Best Hospital' rankings. The world's first university-affiliated program devoted entirely to rehabilitation medicine, Rusk is home to innovations and advances that have set the standard for rehabilitation care for every stage of life and for every phase of recovery. Rusk's mission is to provide patients with the physical, social, emotional, vocational and recreational skills needed to lead full and rewarding lives.
Leadership Award
Mauricio Blandino
Mauricio Blandino is a passionate and dedicated jewelry designer and production manager for top New York City manufacturing companies.
As a student at the Gemological Institute of America, his fondness for the beauty of design, gems and diamonds was fueled strongly. Then, seven years ago, a sudden halt in Blandino's work was caused by a traumatic brain injury which required a radical shift in his perspective on life.
Understandably, naturally, a long period of some fundamental reflection and rehabilitation was needed before Blandino was able to grab hold of life again. Gradually, thankfully, a new sense of purpose, determination and even commitment then sprouted.
Mauricio had to find his way through a maze of medical specialists during the years of recovery he then needed. His desire to heal brought him to the New York City Chapter of the Brain Injury Association of New York State. It was then and there that Mauricio finally felt he truly began to heal.
The support and camaraderie he received from Chapter members was quite a medicine in and of itself. BIANYS was a place where Mauricio could share himself with other survivors, their family members and caregivers. With this newfound direction and this newfound voice, Mauricio began to speak for others. His deeper sense of empathy and concern for the welfare and care of individuals living with brain injuries became a primary concern.
Along with members from the New York City chapter, he joined forces with other Chapters to advocate in Albany for better healthcare, better housing and better services for brain injury survivors. Mauricio continues to meet with local elected officials to lobby as an informal supporter of these issues. Additionally, his personal experience has led him to assist with facilitation in two support groups in two major New York City hospitals.
As activity coordinator for his home Chapter in New York City, Mauricio has introduced informative guest speakers, entertainment and fun to the members at their monthly meetings.
As an individual living with a brain injury, Mauricio joined Achilles International as a part of his rehabilitation. The mission of Achilles is to empower people with all types of disabilities to participate in mainstream walking and / or running events in order to promote personal development. Through physical training and community exposure, Mauricio began to note physical, cognitive and vestibular improvement. This encouraged him to push himself harder and further than ever before. Through his newfound confidence and with the help of wonderful new friends, Mauricio went on to tackle bigger challenges in both racing and in his personal life.
With the guidance of Achilles, Mauricio has taken on races of all distances, including 10K's, half marathons and even the truly unforgettable experience of completing his first marathon, the TCS New York City Marathon. This inspired him to motivate himself as an athlete to take on the challenges of the Chicago and Queens Marathons, and to conquer the prestigious 2018 Boston Marathon.
Mauricio has certainly recognized the importance and benefits that physical activity and socialization have played in his recovery. He now shares his experience with fellow Chapter members of BIANYS. Consequently, there are currently nine chapter members who walk, jog, run, hop, skip and jump at Achilles practice sessions every Saturday mornings and/or on Tuesday evenings.
Given his new-found platform, Mauricio will continue to motivate, introduce, advocate and reach out to the community to help improve the lives of brain injury survivors.
2018 Honorary Chair
Emerald Lin, MD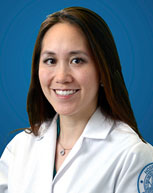 honorary committee
Emerald Lin, MD
Barry & Jill Dain
Steve Flanagan, MD
Brian D. Greenwald, MD
Stanley Herring, MD
Mary Hibbard, PhD, ABPP-RP
Barry Kosofsky, MD, PhD
Law Office of Cohen & Jaffee, LLP
Dr. Kirk Lercher, MD
Dr. Mooyeon Oh Park
Joel Press, MD
Eileen Reardon
Kathleen Watson
Warren Young, MD
Contact Eileen Reardon at ereardon@bianys.org or by phone at 518-459-7911