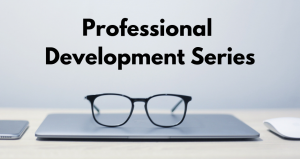 Program Description:
Vocational Rehabilitation is an important part of reintegration into the work force for a person who has a brain injury.  This webinar will address issues and challenges related to returning to work and provide information to help ensure a positive result.
Learning Objectives:
To provide an overview of vocational rehabilitation counseling
To understand the vocational challenges of the TBI patient
To learn about vocational rehabilitation programs
Enhancing the diagnostic vocational process through a cognitive processing approach
Determine the optimal learning style and work environment for a TBI patient
To provide resources in the community for a return to work
Pricing:
$25 for Members
$30 for non-members
$77 gets you the webinar plus an individual Membership
About the Presenters:
Dorra Blacker, CRC, LMHC – Clinical Supervisor, Rusk Vocational Rehabilitation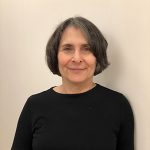 Ms. Blacker is a Clinical Supervisor in the Vocational Rehabilitation Department at Rusk Rehabilitation, NYU Langone Hospital. For the past thirty-five years, she has worked with both adult and pediatric in- and out-patients with neurological, physical, orthopedic and psychiatric disabilities with the primary goal of assisting people with a return to the work place and academic planning. She is the liaison vocational counselor for the NYU Langone Health Concussion Center, Permutter Cancer Center and the Multiple Sclerosis Comprehensive Care Center.
Ms. Blacker has lectured to professional organizations, medical staff, graduate students and specific disability groups on topics regarding vocational and job placement issues.
Ms. Blacker is a graduate of Hunter College with a Master of Science degree in Rehabilitation Counseling and is both a Certified Rehabilitation Counselor and Licensed Mental Health Counselor.
Beth P. Laster, MS CRC – Senior Vocational Rehabilitation Counselor/Evaluator, RUSK Vocational Rehabilitation Department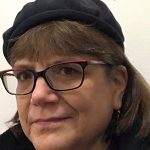 Ms. Laster is a Senior Vocational Rehabilitation Counselor/Evaluator at RUSK Vocational Rehabilitation Department for nearly 30 years, providing Vocational Counseling and Work Evaluation services to individuals with cognitive, neurobehavioral, and physical disabilities to assist with vocational planning. She has a particular interest in applying current brain science research in executing comprehensive vocational evaluations and sharing her knowledge with both staff and graduate students whom she supervises.
Ms. Laster holds an M.S. degree in Rehabilitation Counseling from CUNY, Hunter College in NYC.
Sorry, registration has closed for this event.
Registrants will receive 1.5 Social Work Continuing Education contact hours, 1.5 Certified Brain Injury Specialist (CBIS) CEUs or a Certificate of Attendance.
The Brain Injury Association of New York State, Inc., SW CPE is recognized by the New York State Education Department's State Board for Social Work as an approved provider of continuing education for licensed social workers #0359.
The Brain Injury Association of New York State thanks our Professional Development Series Presenting Sponsor, Goldblatt and Associates, for their support in underwriting this program.