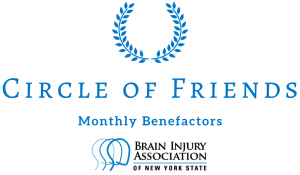 Brain injury might be invisible, but we're not. Join the Brain Injury Association of New York State's Circle of Friends to ensure BIANYS will continue to grow and support New York's brain injury community.
For an investment of $30 a month, you will help ensure the continuation of core BIANYS programs and services, including:
State-wide Chapters and Support Groups;
(800) Resource Helpline;
Educational programming for professionals and the brain injury community;
Outreach and community programs; and
Legislative and personal advocacy.
Supporting Circle of Friends also safeguards BIANYS' staff's ability to continue to work in support of our mission to minimize brain injury through prevention and to support, educate and advocate for individuals with brain injuries and their families.
Investing in the Circle of Friends is simple. At the beginning of each month, automatic donations will be securely charged to your credit card or transferred from your checking account. Annually, you will receive a statement that recognizes your total contribution for that year.
Supporters of Circle of Friends will be acknowledged on bianys.org, through social media and donor testimonials.

Will you join Joe and Jane in the Circle of Friends?
To participate in Circle of Friends through monthly giving, please complete the following form, which can also be downloaded here.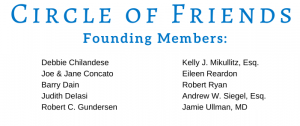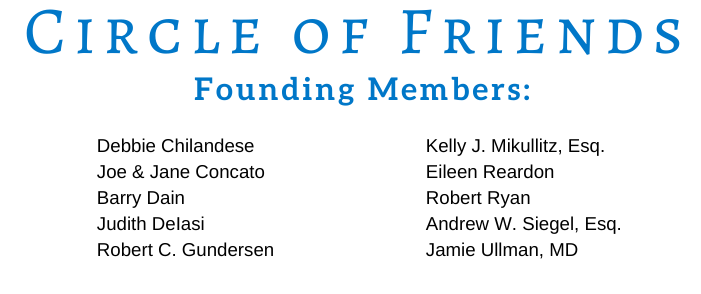 To speak with someone about Circle of Friends, please contact Eileen Reardon at 518-459-7911 or reach out to ereardon@bianys.org.