Join BIANYS in Albany for Brain Injury Advocacy Day 2017!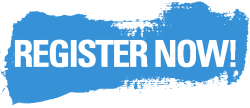 March 6, 2017
Legislative Office Building, Albany, NY
10am-3pm
After a successful Advocacy Day turnout and outcome, BIANYS has organized another day of action, visibility, and advocacy in 2017. Bring your friends, family, and community members to the Albany to share your experiences and be an advocate. Meet with legislators, learn about the legislative process, and show your support for brain injury awareness. We will gather together for a rally on the 3rd Floor Terrace of the Legislative Office Building, then spend the day networking and meeting Legislators
Registration is limited for this event and all attendees will need to pre-register.
Attendees will need to make their own appointments with their Legislators.
Below is the tentative schedule of events for Advocacy Day.
Advocacy Day Tentative Agenda:
9:30am-10:30am  Registration (3rd Floor Terrace, Legislative Office Building)
10:45am-11:30am Rally (3rd Floor Terrace, Legislative Office Building)
Welcome from BIANYS Leadership, remarks from legislators
11:30am-12:30pm Legislative visits (on your own)
12:30pm-1:30pm  Lunch for registrants (3rd Floor Terrace, Legislative Office Building)
1:30pm-3:30pm    Legislative visits (on your own)
Join us in Albany on March 6 and take action! Together we can show New York that brain injury is a significant health and social issue that deserves attention. Download the Advocacy Day flier and spread the word.
Providers and organizations: Help us bring survivors, family members, friends, and professionals to Albany on March 6. Organize a group from your area to travel together. Contact Victoria Clingan at 518-459-7911 or via email for assistance.
Click the hyperlinks for directions to the Legislative Office Building/Empire State Plaza and parking Information.