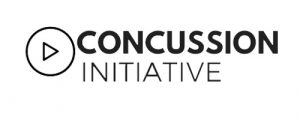 The Concussion Initiative was developed by the Brain Injury Association of New York State as an interdisciplinary approach to issues related to concussion. The goals of the Initiative are to identify and implement protocols that achieve a successful Return-to-Life for all New Yorkers who sustain concussions; advocate for corresponding public policy addressing concussion; and to implement a statewide educational standard that addresses concussion for those impacted by concussion, loved ones, and professionals in the field.
Focus Areas:
Legislation & Policy: This Subcommittee will review current New York State legislation and policies regarding concussion and issue recommendations to increase awareness, diagnosis and management related to public health, education and insurance law.
Public Awareness/Funding: This Subcommittee will focus on developing greater public awareness of concussion, as well as best practices on concussion diagnosis and management. This subcommittee will also focus on developing sustainable financial support through New York State and other public sources, grants, private foundations and donations to support the efforts of the Concussion Initiative.
Centers for Excellence: This Subcommittee will analyze guidelines for health care systems to issue recommendations for innovative ideas that expand access to interdisciplinary concussion evaluation and treatment centers, including the integration of up-to-date evidence-based guidelines.
Return to Life: This Subcommittee will review guidelines and protocols related to concussion management and make specific recommendations for integration of "Return to Life and Activity" protocols within medical, educational, vocational settings.

Click here to learn more about the Concussion Initiative and our Advisory Committee Members.