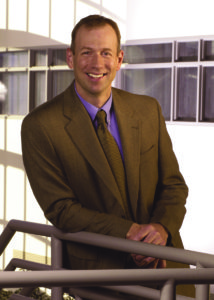 ALBANY, N.Y.: January 30, 2018 –  The Brain Injury Association of New York State (BIANYS), a statewide non-profit membership organization that advocates on behalf of individuals with brain injuries and their families, announced today that Brian Rieger, PhD has been appointed Co-Chair of the agency's statewide Concussion Initiative.
Dr. Rieger is Chief Psychologist and Clinical Assistant Professor in the Department of Physical Medicine and Rehabilitation at SUNY Upstate Medical University.  A specialist in brain injury, Rieger serves as the director of the Upstate Concussion Center.  He will support the committee in his new role alongside longstanding BIANYS Board Member and Co-Chair Andrew Hess, PhD.
"We are pleased to welcome Dr. Rieger to the leadership team of the Concussion Initiative," said Eileen Reardon, Executive Director of BIANYS. "Dr. Rieger brings both comprehensive leadership skills and knowledge in the arena of concussion.  Additionally, his extensive experience serving patients makes him an ideal choice as co-chair for the committee as we continue to work toward addressing concussion statewide."
Dr. Rieger earned his Bachelor's degree at Wesleyan University in Connecticut and obtained his PhD in Counseling Psychology at Fordham University in New York City. He is a frequent speaker on the topic of concussion and sports-concussion at medical, sports, academic and community forums.  His research interests include academic problems due to concussion as well as novel assessment techniques in concussion management.
"I am honored that BIANYS has asked me to serve as co-chair of this incredibly important initiative," Rieger said. "I look forward to working alongside a talented committee of professionals and specialists as we continue to work towards preventing and responding to concussion across New York State."
The BIANYS Concussion Initiative was developed by the organization as an interdisciplinary approach to issues related to concussion. The goals of the Initiative are to identify and implement protocols that achieve a successfully Return-to-Life for all New Yorkers who sustain concussions; advocate for corresponding public policy addressing concussion; and to implement a statewide educational standard that addresses concussion for those impacted by concussion, loved ones, and professionals in the field.