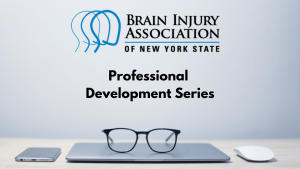 Program Description:
Brain injuries can lead to complex issues for many people. Professionals assisting survivors need strategies to best assist with those issues. This program features a presentation on brain injury, including an overview of brain injury, effects of injury, and strategies for a person-centered approach to providing support services. This course focuses on the needs of this population and is aimed at professionals serving individuals with brain injury.
In this session, participants will learn:
Effects of brain injury and its impact on daily living

Statistics on incidence, rates and mechanism of injury

Strategies for working with individuals with brain injury

Resources for professionals and the people they serve
About the Presenter: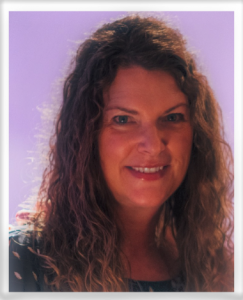 Karen Thomas, CBIST has been with the Brain Injury Association of New York State since 2005. A Certified Brain Injury Specialist Trainer through the Brain Injury Association of America's Academy of Certified Brain Injury Specialists, Ms. Thomas is the current Director of Family Services, overseeing the FACTS Program, Helpline and New York's unique CBIS review program.
Holding a BS in Health Sciences from the State University of New York at Cortland, she served as the Director of Therapeutic Recreation in a skilled nursing facility in Florida, before transitioning into the brain injury field when her family relocated to Albany.
A native of the Finger Lakes, Ms. Thomas enjoys hiking, kayaking, bird watching and gardening.
BIANYS is recognized by the New York State Education Department's Office of the Professions as a provider for continuing competencies in the following areas: Social Work (#0539), Physical Therapy/ PT Assistants, Speech-Language Pathologist & Audiologists, Continuing Teacher and Leader Education (CTLE) and Occupational Therapy/ OT assistants.  We also provide CBIS continuing education credit and Certificates of Attendance.
The Brain Injury Association of New York State thanks our Professional Development Series Presenting Sponsor, Goldblatt and Associates, for their support in underwriting this program.