The Journey of Hope Gala celebrates New York's brain injury community. Taking time to recognize those who have made significant advances in the field of brain injury, the 2020 Gala will bring us together virtually to revel in their achievements and raise funds for programs and services delivered directly to brain injury survivors.
Save your formal wear for another occasion. This celebration takes place right from the comfort of your own home!
Learn about the 2020 Journey of Hope Gala Award Recipients.
Fill out the form below to purchase your tickets today!

Honorary Committee
Anders Bergstrom
Barry & Jill Dain
Steven R. Flanagan, MD, Chair of Rusk Rehabilitation,
NYU Langone Health
Walter Hildner & Robert Callahan
Jeffrey & Yvonne Mayer
John Mayer & Kristy Vant
David Kadish, Dr. Thomas Mayer's Stepson
David & Renee McKee
Titus Okunlola, MD
Marc & Susanne Payot
Pamela Mayer & Robert Coull
Robert C. Gunderson
Joel Press, MD, Hospital for Special Surgery
Sally Radic & Olga Padmajersky
Robin & Andy Mayer
Marc K. Ross, MD, Kingsbrook Jewish Medical Center
Larry O. Shufeldt
William T. Sullivan, Executive Director,
Samuel Waxman Cancer Research Foundation
Barbara J. Taff
Erika L. Trovato, DO, MS, Burke Rehabilitation Hospital
Samuel Waxman, MD, Founder & CEO, Samuel Waxman Cancer
Research Foundation, Distinguished Service Professor, Icahn School of Medicine at Mount Sinai
Jamie Ullman, MD, Northwell Health Systems
Iwan & Manuela Wirth
For information on joining the Honorary Committee or becoming a Sponsor, click here for details and contact Eileen Reardon, Executive Director at EReardon@bianys.org or call 518-459-7911.
THANK YOU TO OUR GENEROUS SPONSORS!
Presented By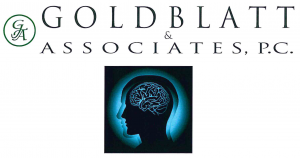 Silver Sponsors
Bronze Sponsors