One Voice for Brain Injury
2017 Annual Conference
Brain Injury Association of NYS is Pleased to Announce
The 35th Annual "One Voice for Brain Injury" Conference
Featuring Keynote Address by Dr. Joel Goodman, founder and Director of The HUMOR Project 
When: June 15-16, 2017
Where: Holiday Inn, Saratoga Springs, New York
View the Conference Schedule
Enjoy all the beautiful sites only Saratoga Springs can offer!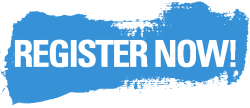 Additional BIANYS events are happening in Saratoga leading up to the Conference.
Join us for:
Certified Brain Injury Specialist Training ~ June 13, 2017 ~
Professional Symposium ~ June 14, 2017 ~
Exhibitor space and underwriting opportunities are available for the Professional Symposium and Annual Conference. Download the Underwriter Packet for more information or Register Now to be an exhibitor!
Lodging Information: a block of rooms has been set aside at the Holiday Inn, 232 Broadway in Saratoga Springs, NY at a special rate for conference attendees. $149+ tax! Call 518-584-4550 to reserve today.  Make sure to mentioned the Brain Injury Association Annual Conference.  Code (INJ). 

Scholarships
Deadline for applications has been extended to April 28!
Scholarship information is available for download here
Awards
Do you know someone making a difference for people with brain injury? BIANYS is accepting nominations for our annual awards ceremony. Download the nomination form to learn more about categories and let us know who should be recognized in 2017!
About keynote speaker, Dr. Joel Goodman:

Dr. Joel Goodman, founder and Director of The HUMOR Project in Saratoga Springs, New York, is a popular speaker and seminar leader whose programs on the positive power of humor and creativity have tickled and touched the lives of millions in his many presentations in Canada, Panama, Australia, Argentina, Antarctica, Japan, Taiwan, Russia, Norway, Sweden, England, Germany, South Africa, North Dakota, and funny places in between.
In fact, Joel is one of only two professional speakers in the world to have presented in all 50 states and on all seven continents. Since 1968, he has spoken at national and state conferences and in-house training programs for schools, human service organizations, corporations, non-profits, government agencies, and professional associations. His organization has sponsored 55 international humor conferences and workshops over the past 39 years that have attracted tens of thousands of people from all 50 states and six continents.
Joel has authored eight books and edited an exciting quarterly magazine, LAUGHING MATTERS, which has generated rave reviews and much laughter from thousands of people throughout the U.S. and 20 other countries. Joel's eighth jest-selling book is Laffirmations:  1,001 Ways to Add Humor to Your Life and Work, which is now in its 26th printing. Joel has also created the www.HumorProject.com Web site and publishes the bi-monthly Laughing Matters e-zine, which has had 20,000+ subscribers from throughout the United States and around the world.
Joel has been a pioneer in focusing on practical ways for people to develop and use their sense of humor.  His work has been featured in 7000+ television and radio shows, newspapers, and magazines in 175+ countries, including:  The TODAY Show, PBS, ABC NEWS' prime-time special on The Mystery of Happiness (aired nationally three times), BBC, Latenight America, Donahue, CNBC's Management Today, All Things Considered, the front page of The Wall Street Journal, The New York Times Sunday Magazine, The Washington Post, USA Today, Readers' Digest, Successful Meetings, numerous AP national features. What made his kids most proud was Joel being highlighted on The Daily Show with Jon Stewart.
Described by New Age magazine as "the first full-time humor educator in the world," Joel founded The HUMOR Project in 1977 (two years before Norman Cousins' best-selling book was published). Joel was delighted to join Red Skelton, Willard Scott, and Meadowlark Lemon in receiving the prestigious International Lifetime of Laughter Achievement Award.  Joel also was honored by the Business Review as the Business Person of the Year and was the first recipient of the International Punster of the Year Award (but don't hold that against him). In May 2013, Joel accepted the Beacon Humor and Peace Prize for his pioneering and impactful work through The HUMOR Project.  A month later, Joel was honored to accept the LOL (Legacy of Laughter) Award and The HUMOR Project received the International HA (Humor Achievement) Award as part of the 2013 Corporate Humor Awards.
Joel is the founder of AHA! (American Humor Association), which includes 165,000 people interested in the positive power of humor.  Believing it is important to "do well and do good" at the same time, Joel is a dreamer and a doer.  His HUMOR Project has provided grants to almost 500 schools, hospitals, and human service agencies to help them develop services and resources that tap the positive power of humor.
Joel takes his work very seriously, and he takes himself lightly.  In helping people to get more smileage out of their lives and jobs, he agrees with Victor Borge's notion that "A smile is the shortest distance between two people."  His own most important mentors when it comes to humor are his 35-year-old son Adam, his 30-year-old daughter Alyssa, and his young-at-heart wife, Margie.