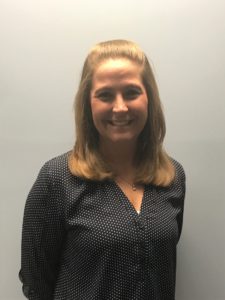 WESTERN, N.Y.: May 3, 2016 – The Brain Injury Association of New York State (BIANYS), a statewide non-profit membership organization that advocates on behalf of individuals with brain injuries and their families has added Wendy Verrall, to its FACTS Coordinator team.  Verrall will serve the agency's Western N.Y. territory.
"We are excited to welcome Wendy to our team and are confident that she will excel in her new role," said Eileen Reardon, Executive Director of BIANYS.  "Her experience and commitment to serving others will further support the quality of services we provide in the Western N.Y. territory."
Verrall brings a strong background and knowledge in Health and Wellness programming most recently working as a Medicaid Coordinator and Financial advocate for individuals on Medicaid Programs.  Verrall has also worked with various populations including at risk children and youth.
"I'm honored to join the Brain Injury Association of New York State on their mission to support individuals across New York State," said Wendy Verrall. "This is a great opportunity to improve the quality of life and well-being of important members of our community. I look forward to serving my territory and to help increase Brain Injury awareness across the state."
Verrall received her Bachelor's degree Health and Wellness from the State University of New York College at Buffalo in 2015 and is currently pursuing her Master's degree online in Public Health from Southern New Hampshire University. She will be serving the following counties in her position: Allegany, Cattaraugus, Chautauqua, Erie, Genesee, Niagara, Orleans and Wyoming.
For more information about the BIANYS or the FACTS Program, please call (518) 459-7911 or visit www.bianys.org.